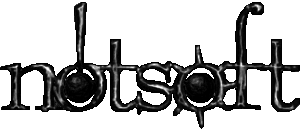 at T.O. Jam #4
"We Jammin'!"



TOJam is an annual 3 day indie game jam held in Toronto with the goal of creating a game in 3 days. I've got friends who attend every year and have always encouraged me to join in. So this year I did!


So on Friday May 1st 2009, I packed up a laptop and some clean underwear and headed to the train station.



"The Arrival"


The Jam actually got underway at 10:00 am, but living outside of Toronto and being reliant on public transit meant not getting there until early afternoon.


Yep, that's Toronto alright. I can tell by that big towery thing.

From Toronto's Union Station it was a short walk up Bay Street to King Street where I caught an eastbound streetcar to St.Lawrence street, then footed it the rest of the way.


Hmmm. Non-descript industrial type building... Did I get the directions right?


Oh. I guess I did.

"Registration and Preparation"

I handed in my registration form to Em at the front desk/snack bar, who kindly showed me to my designated spot.


Em at the registration desk. Why yes, that is fruit hidden behind the junk food!

I dropped of my things, then headed back out to pick up some supplies. I was in for a long night of development, so I found the closest (which wasn't close) store and purchased 2 litres of Coca-Cola, 1.5 litres of Spring water, some chips and a muffin. I then headed back, set up, and was ready to begin development by about 3 pm Friday afternoon.


My work area and supplies.

"Art, Art, Art, Code, Code, Code Code..."

I spent the first couple of hours making art resources for my game so I would have something to work with. Normally I would have spent less time on the first art pass, but given that it was likely I wouldn't (and didn't ;) ) have time to revisit it before the end of the jam, I tried to make my placeholders nicer than usual.


My fellow Jammers who I shared "The Round Table Room" with. Thanks for the beers, Alex!

Before you knew it, it was Friday evening, and time for the brief (and it was! fantastic!) TOJam Welcome speech given by Jim.


Jim McGinley welcomes the 89 Jammers to the Jam. In less than 15 minutes! Now get back to coding!

The plan was to code all night, and most of Saturday. And that's what I did. My notes sort of trail off around 10:20 am Saturday morning with the note "Facial expressions change to show the state scum are in". I vaguely remember fighting some bugs Saturday afternoon.

By 4 pm Saturday afternoon, it was time for sleep. Alex of Drunken Monkey Style lives a short street car and subway trip away and was kind enough to let me crash on his couch. By 5 pm I was dead to the world.


Toronto Viewed from Alex's balcony, Sunday approx. 4 am

We crashed for 11 hours, a little longer than we planned, but it was probably for the best. We were back at the event and coding by 5:30 am.

The build up to the close at 8 pm got more and more intense as it creeped ever closer. You can even see it in my notes - 8:40 am still trying to hammer out bugs in AI behaviours. Won't have much of a game if I don't get this worked out. 12:06 pm - 8 hours left to code. I think I have something fun here, but needs polish. Doesn't even have sound yet.

Being a solo Jammer who elected not to take on the assistance of the available floaters meant I didn't really have much time to socialise or check out many other games (that's what the upcoming TO Jam Arcade is for!) if I wanted to get my own accomplished. I did occasionally get out of my chair to use the bathroom and purchase items from the snack bar, so managed a few snapshots here and there.


The Labyrinthine Hallways of Innovation Toronto


The Big Room - I wonder if they pick up The Matrix on those screens...


You can see the microwave where I heated up my vegetable patty!


Don't worry, it just looks like a hole in the ceiling. Ok, it is a hole in the ceiling, but it's covered with plastic so you won't get wet.

The final countdown began at 6 pm Sunday, the the tension in the air was palpable. I stopped taking notes and focused purely on finishing something. The title and instructions were slapped in literally within the last few remaining minutes.

Finally, it was 8 pm - time to stop coding, eat some pizza, and pack up. I would have loved to stay until the close at 11 pm and show what I had accomplished, but its a long train ride home and I have to work tomorrow.

I packed up my gear and left the Jam at 9:45 pm. I had a fun time, but felt a little bittersweet in that I had hoped to accomplish more with my game, but was still happy with what I managed in 3 days.

All things considered it was a great experience, and I'd like to express my gratitude to the event organizers. And surprisingly, sitting in a room full of geeks for 3 days didn't smell as bad as I feared it might :)

Cheers!
-bignobody


PS: The TOJam organisers have asked us not to publicly announce the games we made at the Jam until after the TOJam Arcade on May 22nd, which is why it has not been posted here.

© 2009 NotSoft. All Rights Reserved.